Receive The Best Solve For Carpet Cleaning Woes In Paddington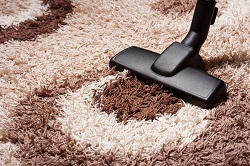 Carpet Cleaning Services You Can Trust


At Carpet Cleaning Paddington, we have spent years perfecting our carpet cleaning processes. The latest Eco-friendly cleaning solutions, coupled with state-of-the-art industrial cleaning equipment, allow us to tackle any stains, dirt and bacteria which may have accumulated in your carpets over time. Our high-pressure steam Cleaning system is capable of removing even the most stubborn stains! Our experienced team of carpet cleaners can reach even the most awkward locations in your property, and guarantee a thorough clean for every inch of floor space.


Benefits of Carpet Cleaning

We understand how busy life can be and how hard it can sometimes be to keep up with regular housework - so why not allow our professional carpet cleaners to take care of your carpets? Not only do dirt and bacteria accumulate in carpets over time, but allergens like dust mites may also nest in them - leading to allergies, asthma and other respiratory issues. Regularly deep cleaning your carpets can therefore also help improve the air quality in your home or commercial property.

Do You Need Carpet Cleaners?
Whether you need a one-off deep clean or regular upkeep for your carpets and rugs (we offer an exclusive 3 months' service plan), our friendly customer service team will be only too happy to arrange everything for you. We provide each customer with a written estimate before commencement of work so that there are no nasty surprises when it comes to payment day! Our unbeatable prices start from just ?15 per room - much lower than many of our competitors can offer. Get in touch now by calling
to book an appointment and improve the health of your family!